HEALTH CARE WEEK IN REVIEW: CDC Confirms Second US Case Of Coronavirus, Theme Parks Can Teach Health Care Systems A Lot About Patient Experience, Watch Receives FDA Clearance To Monitor Irregular Pulse, Philips CTO Outlines Ethical Guidelines For AI in Healthcare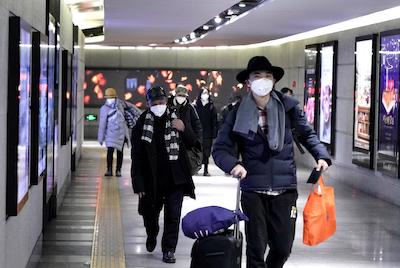 Here's The Latest in Health Care:
•
Health officials have diagnosed a Chicago woman with the deadly Coronavirus, making her the second confirmed case in the United States. Luckily she was not symptomatic when flying, significantly limiting the concern of transmission to others. U.S health officials are also monitoring 63 additional cases across 22 states.
Read More
•
There's no shortage of logistical crossovers between theme parks and health care organizations, but so far one has had much more success when creating positive consumer experiences. Ultimately, it comes down to four things;
the people, the platform, the places and the processes.
Read More
•
A new watch has received FDA clearance to be used to detect irregular heart rates. Researcher plan to use the watch in order to build solutions to help with screening, diagnosis, and management of patients with AFib. More than 10 million people in the U.S. may be at high risk for the condition, with about one-third going undiagnosed. 
Read More
•
The use of artificial intelligence and machine learning algorithms in healthcare is poised to expand significantly over the next few years, but serious questions around the ethical and responsible use still remain. According to the CTO of Philips, there are five guiding principles for responsible use of AI in healthcare and personal health applications: well-being, oversight, robustness, fairness, and transparency. 
Read More
Each Friday, Signor Goat reports the latest from the week in health care. Check back next Friday for your dose of our little medical corner of health care news. Brought to you by pMD, innovators in
charge capture
,
secure messaging
,
clinical communication
,
and care navigation
software.