HEALTH CARE WEEK IN REVIEW: Doctor Falsely Diagnosed Patients In $325M Fraud Scheme, Physicians Spend More Than 16 Minutes Per Patient Visit On EHRs, Google Under Fire For Its Efforts To Access Health Records, Virtual Reality-Based Group Therapy Benefits Cancer Patients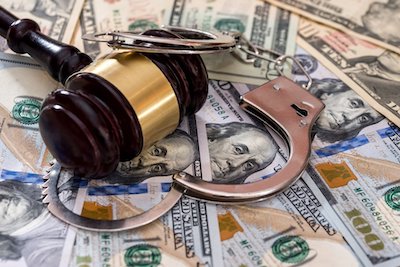 Here's The Latest in Health Care:
•
A doctor in Texas has been found guilty of falsely diagnosing patients with life-long degenerative diseases. Why would someone commit such a heinous act of malpractice, you may ask? I was all part of a $325 million fraud scheme in which patients where administered chemotherapy and other invasive treatments they did not need based on the false diagnoses.
Read More
•
On average, physicians are spending just more than 16 minutes per patient encounter on their EHR, with chart review representing more than one-third of that time. While the study, which consisted of nearly 100 million patient visits across 155,000 physicians, did not draw any conclusions, positive or negative, the data should be beneficial in future research addressing physician burnout.
Read More
•
As Google continues to push steadily into health care, the tech giant has spent more time in the spotlight, then they wish. The company continues to face criticism for its efforts to obtain the health records of millions of Americans without their awareness or consent and now find themselves locked into a very public battle.
Read More
•
Health care may not be the first thing that comes to mind when talking about virtual reality. Still, the technology has the potential to make a significant impact on adolescent cancer patients. A new study is underway to determine if VR-based group therapy sessions will reduce levels of anxiety and depression while eliminating the burden of travel.
Read More
Each Friday, Signor Goat reports the latest from the week in health care. Check back next Friday for your dose of our little medical corner of health care news. Brought to you by pMD, innovators in
charge capture
,
secure messaging
,
clinical communication
,
and care navigation
software.