HEALTH CARE WEEK IN REVIEW: Must-Know Lessons From Telehealth's New Normal, Hospitals Feel Squeeze As Coronavirus Spikes In Midwest, $6B Fraud Bust Includes Numerous Telehealth Schemes, How Technology Companies Can Address Providers' Biggest Needs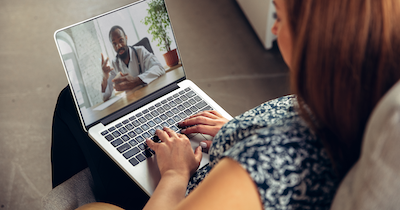 Here's The Latest in Health Care:
•
Telehealth has been around for a long time, but only recently has it gained the critical mass that most have long expected. Over the past six months, as hospitals and health systems have pursued telemedicine and remote patient monitoring programs, they've had to address some learning curves and growing pains, such as how to cultivate clinician buy-in, adjust to new workflows, iron out IT challenges, educate patients, manage new data streams, safeguard security and more. 
Read More
•
The coronavirus tightened its grip on the American heartland, with infections surging in the Midwest. The U.S. is averaging more than 40,000 new cases a day. While that's dramatically lower than the peak of nearly 70,000 over the summer, the numbers remain worrisome. The nation's death toll also eclipsed 200,000 last week, by far the highest in the world. 
Read More
•
Federal agencies have charged 345 people across the country, including more than 100 providers and four telehealth executives, with submitting more than $6 billion in fraudulent claims to payers. Of that, a whopping $4.5 billion was connected to telemedicine schemes. More than 250 medical professionals had their federal healthcare billing privileges revoked for being involved in the scams. 
Read More
•
The COVID-19 pandemic has driven rapid adoption of digital health technologies, and doctors see the potential for innovations like augmented intelligence to play a bigger role in care delivery in the next five years. But to ensure the digital health boom lasts beyond the pandemic, physicians say these technologies need to address their biggest needs around interoperability and improved workflow. 
Read More
Each Friday, Signor Goat reports the latest from the week in health care. Check back next Friday for your dose of our little medical corner of health care news. Brought to you by pMD, innovators in
charge capture
,
secure messaging
,
clinical communication
,
and care navigation
software.