HEALTH CARE WEEK IN REVIEW: NICU Halloween Costumes Spark Joy, Lyft and Uber Expand into Health Care, Telehealth Infrastructure Legislation Introduced, Facebook's New Digital Health Tools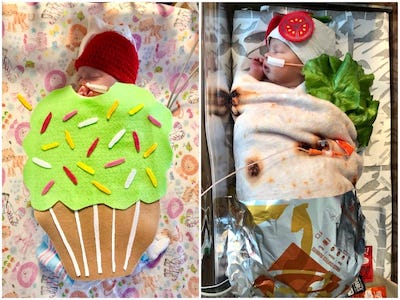 Here's The Latest in Health Care:
•
The NICU can be a scary, stressful place for families, but two Wisconsin hospitals made an effort to ensure Halloween was a little less scary. Aurora Health Care holds an annual costume contest to ease some of that tension, and the costumes are too adorable! 
Read More
•
The nation's two ride-sharing giants continue to go head-to-head, each making a big push into healthcare. Uber will now integrate with Cerner giving caregivers the ability to schedule rides for patients, while Lyft will be providing covered rides for eligible Medicaid beneficiaries. 
Read More
•
Telehealth may soon see a big boost thanks to new legislation introduced by The House of Representatives. Addressing the information-sharing and connectivity infrastructure necessary to provide virtual care programs is essential to making large scale adoption of telehealth a reality. 
Read More
•
Sometimes we all need a little push to get us to the doctor. Add reminders for health tests and screenings to the list of notifications you will be getting from Facebook. Working closely with U.S. health organizations, the social media giant will begin to offer a new preventive health tool that connects people to resources and check-up reminders. 
Read More
Each Friday, Signor Goat reports the latest from the week in health care. Check back next Friday for your dose of our little medical corner of health care news. Brought to you by pMD, innovators in
charge capture
,
secure messaging
,
clinical communication
,
and care navigation
software.