HEALTH CARE WEEK IN REVIEW: Preventable COVID-19 Hospitalizations Cost Health System Over $2B, CMS Urges Medicare Advantage Plans To Relax Some Prior Authorization Requirements, The Prominent Issues Telehealth Must Tackle When The Pandemic Passes, Hospitals' Financial Recovery Stymied By July's COVID-19 Resurgence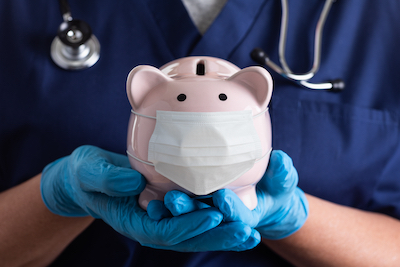 Here's The Latest in Health Care:
•
A new analysis found that over 100K COVID-19 hospitalizations could have been prevented with vaccines, resulting in billions of dollars in costs for the US health system. With the approximate cost of a coronavirus-related hospital admission being about $20,000, researchers estimated that these preventable COVID-19 hospitalizations cost the US health system $2.3 billion in just June and July alone. 
Read More
•
CMS is encouraging all Medicare Advantage organizations and Medicare-Medicaid plans to waive or relax certain prior authorization requirements amid the COVID-19 surge. In a recent letter, CMS asked these health plans to relax the requirements to facilitate the transfer of patients from acute-care hospitals to post-acute and other clinically appropriate settings. 
Read More
•
At the start of the pandemic, emergency declarations and insurer policies encouraged the shift to telehealth. Telehealth usage has skyrocketed, often leading patients to grow accustomed to relying on virtual care for its convenience and cost-efficiency. Now, as states across the U.S. are putting an end to these policies, telehealth meets one of its biggest hurdles: geographic barriers. 
Read More
•
Hospitals and health systems' economic recovery hit the brakes in July with mounting COVID-19 admissions, escalating expenses and early evidence that consumers are again postponing elective and outpatient care. Not surprisingly, hospitals in the regions with the highest rates of the variant were most affected in July, and are expected to see those impacts deepen in the months ahead. 
Read More
Each Friday, Signor Goat reports the latest from the week in health care. Check back next Friday for your dose of our little medical corner of health care news. Brought to you by pMD, innovators in
charge capture
,
medical billing
, 
revenue cycle management
,
telehealth
, 
secure messaging
,
clinical communication
,
and care navigation
software.