HEALTH CARE WEEK IN REVIEW: Three Strategies for Revenue Cycle Management Optimization, Surprise Billing Rule Strikes Down Insurer ED Denial Policies, Patients Are Just As Satisfied With Virtual Visits, CMS Unveils New ESRD Payment Model In Health Equity Push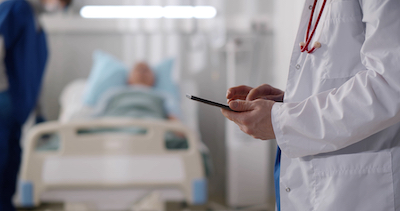 Here's The Latest in Health Care:
•
Revenue cycle management optimization is a top priority for financial leaders coming out of the COVID-19 pandemic. Both volumes and revenues are trending towards pre-pandemic levels, which has put pressure on health care organizations to revamp their processes to ensure a smooth revenue cycle in the future. Here are three strategies provider organizations have executed in the past year for revenue cycle management optimization. 
Read More
•
A major rule that bans surprise medical bills has also outlawed policies that let insurers retroactively deny emergency department claims. CMS has released an interim final rule that prohibits balance billing and includes several provisions requiring providers to notify patients of new consumer protections. But tucked into the 411-page regulation, the first in a series, is a provision that targets a controversial practice where insurers deny an ED claim if the diagnosis isn't considered an emergency. 
Read More
•
A new study led by the Cleveland Clinic found that patient satisfaction with their virtual engagements with clinicians is comparable to in-person care. The average overall satisfaction score was 4.4 out of 5, with nearly 82% of respondents saying their virtual visit was as good as an in-person visit with a clinician. In fact, more than half of the respondents agreed that their virtual visit was better than an in-person one. 
Read More
• 
CMS has unveiled a new value-based payment model seeking to reduce health disparities in end-stage renal disease. The model is part of CMS' proposed ESRD prospective payment system rule and would modify the current ESRD Treatment Choices Model's benchmarking and scoring methodology to try to incentivize dialysis providers to lower disparities in home dialysis and kidney transplant rates among patients from disadvantaged communities.  
Read More
Each Friday, Signor Goat reports the latest from the week in health care. Check back next Friday for your dose of our little medical corner of health care news. Brought to you by pMD, innovators in
charge capture
,
medical billing
, 
revenue cycle management
,
telehealth
, 
secure messaging
,
clinical communication
,
and care navigation
software.